Comfort, softness, convenience
We know how important it is to choose the perfect piece of furniture.
Convenience and functionality are important aspects of choosing upholstered furniture. Listening to your needs, we have created the Swan collection, which is a combination of comfort and modern look.
Functionality as the key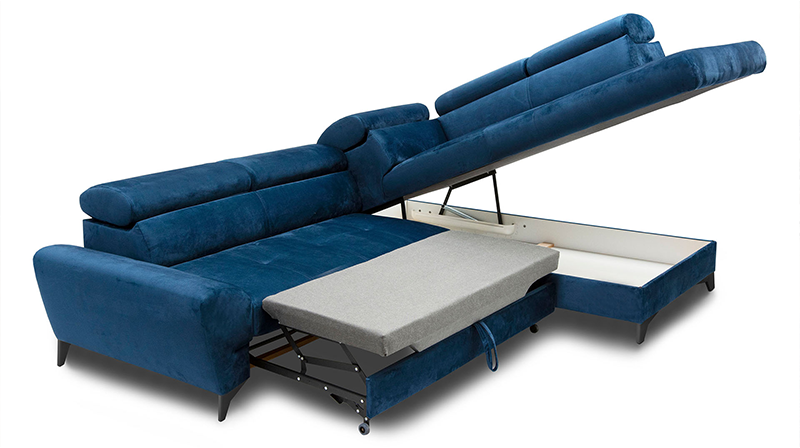 Furniture from the Swan collection is a response to the needs of people who want to provide a comfortable rest to their guests. With a corner sofa from this collection, you can turn your furniture into a bed with one move. We made sure that you have spare pillows and blankets on hand, so the Swan collection furniture has a practical and large container.
Adjustable headrests will be appreciated by lovers of long watching movies or reading books. Adjust the height and angle of the headrest to relieve the cervical spine.
Our designers know that in a good interior design, it is important to perfectly match all elements. The black metal leg will fit well both, in modern rooms as well as in more classic ones.
A well-chosen fabric not only has aesthetic value. The wide range of our upholstery materials include eco fabrics – obtained from recycled materials, fabrics with hydrophobic or easy-cleaning properties, which will be appreciated by parents of young children. Beautiful velvets, thanks to their structure, will be perfect for pet owners.