Let your creativity go wild with the Austin collection
Do you like unique solutions? Now, you can let your imagination run wild and create your own unique furniture. A corner sofa made of two sofas, original finishes and a your choice of two fabrics are all to describe the Austin collection.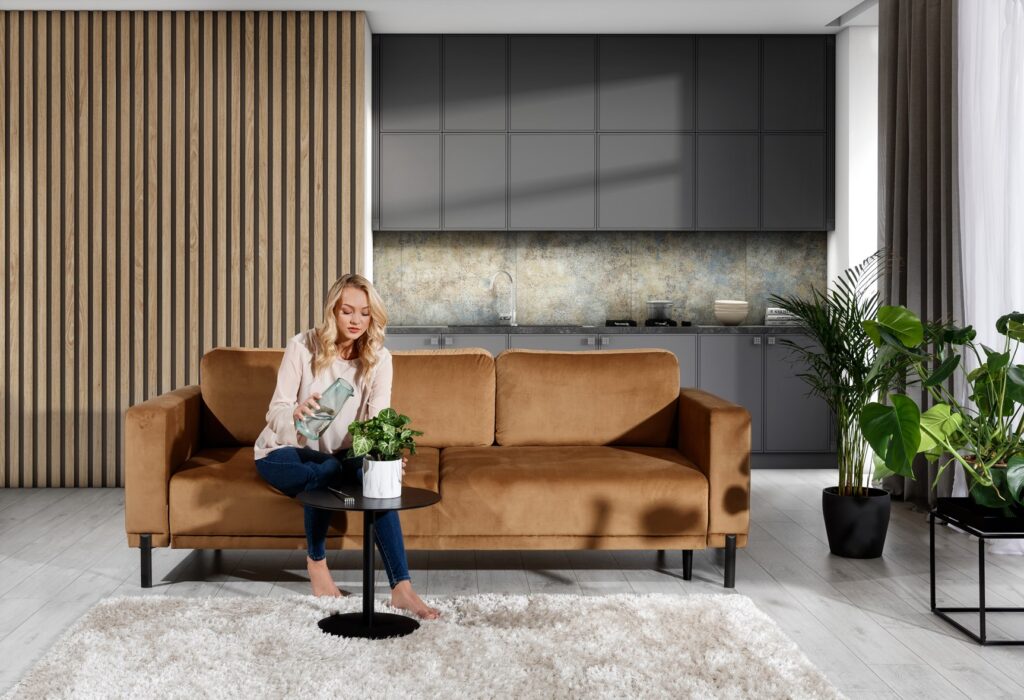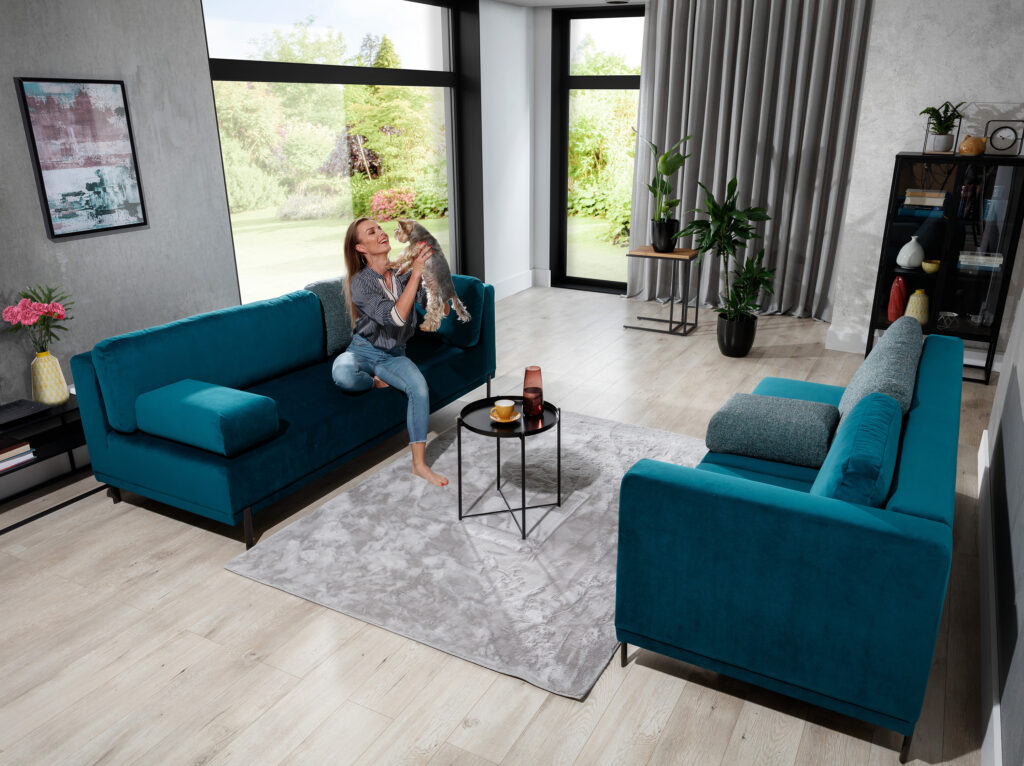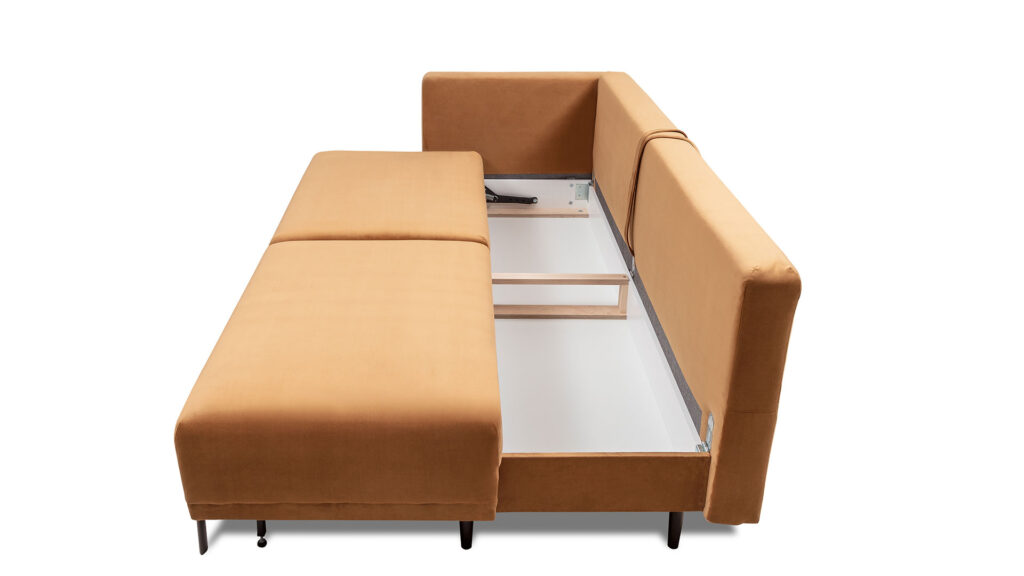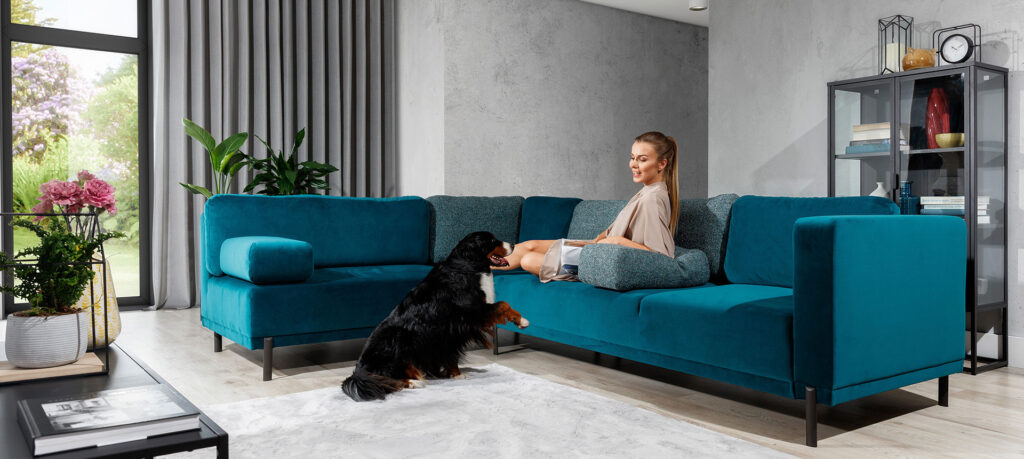 Functionality and trendy
Who said that functionality cannot go hand in hand with good design and modernity? By creating the Austin collection, we broke all stereotypes. The furniture has been equipped with a sleeping function, therefore fitting well with the homes where there is no so-called area for guest, and an additional container will facilitate storage.

For ease of use, the collection is also equipped with loose back cushions that can be filled with foam or feathers. The sofas have a movable armrest, which will be useful to all those who expect comfort and support for the arm, for example, while reading. This solution is extremely helpful, giving you high comfort of use. Additionally, the collection allows you to specify the look of the cushions – to have them tailor made in various patterns and colors letting you achieve the desired effect.
FHowever, this is not the end of features of the AUSTIN furniture. We allow you to choose single sofas, which you can choose from two widths of the sideboards. Innovation requires bold steps, so we decided to create furniture that you can configure yourself. Freestanding sofas will allow you to adjust the furniture to any, even the smallest room.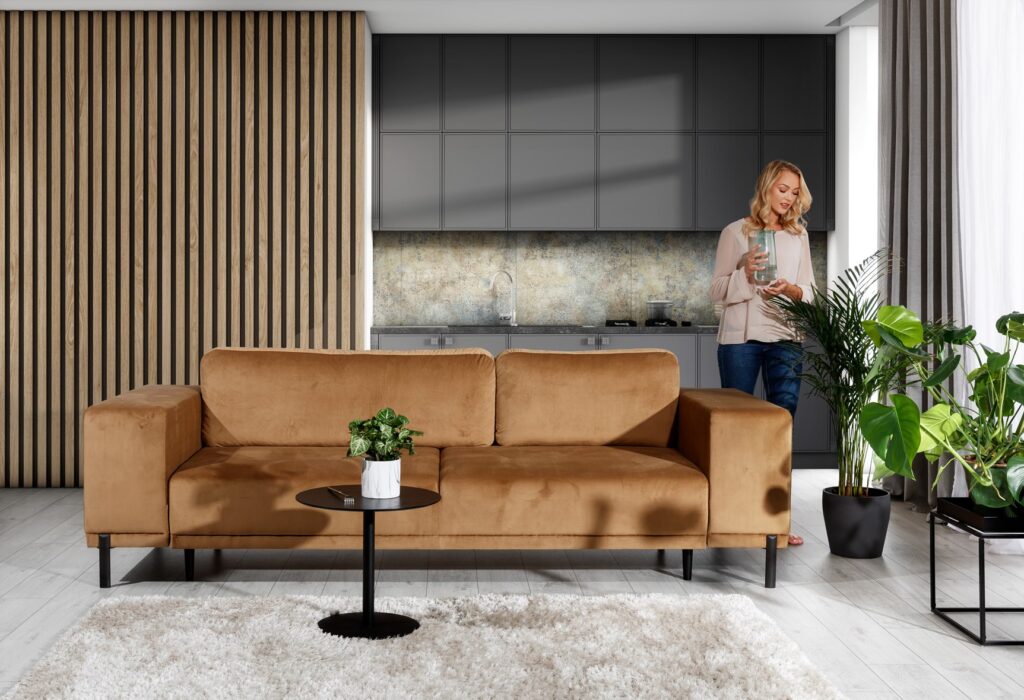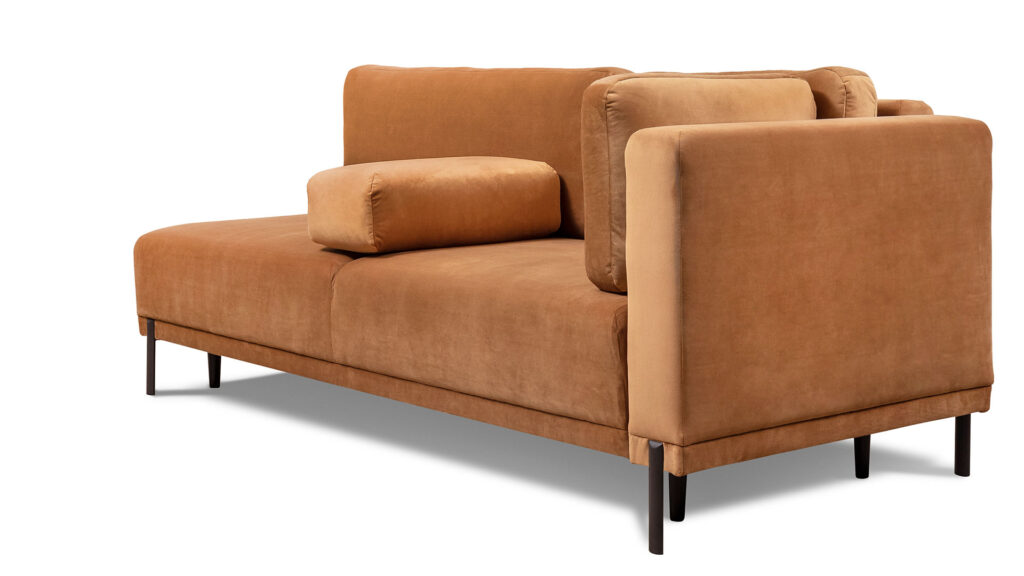 A look to not be forgotten
We are aware of the importance of the aesthetics of the interior in which we are staying. When creating furniture, every day we put all effort to fit your homes and meet all, even the most demanding requirements. The sofas from the Austin collection impress with their creative form, which you will not find in the chain stores.
We are aware of the importance of the aesthetics of the interior in which we live in. When creating our furniture, we take close look at your needs to offer you the best solution for your home and meet all, even the most stringent requirements.