A good spirit in your home
The Kelly collection is like a good spirit in your home. It will take care of comfort and let you build relations with your loved ones, comfortably wrapping you in its softness.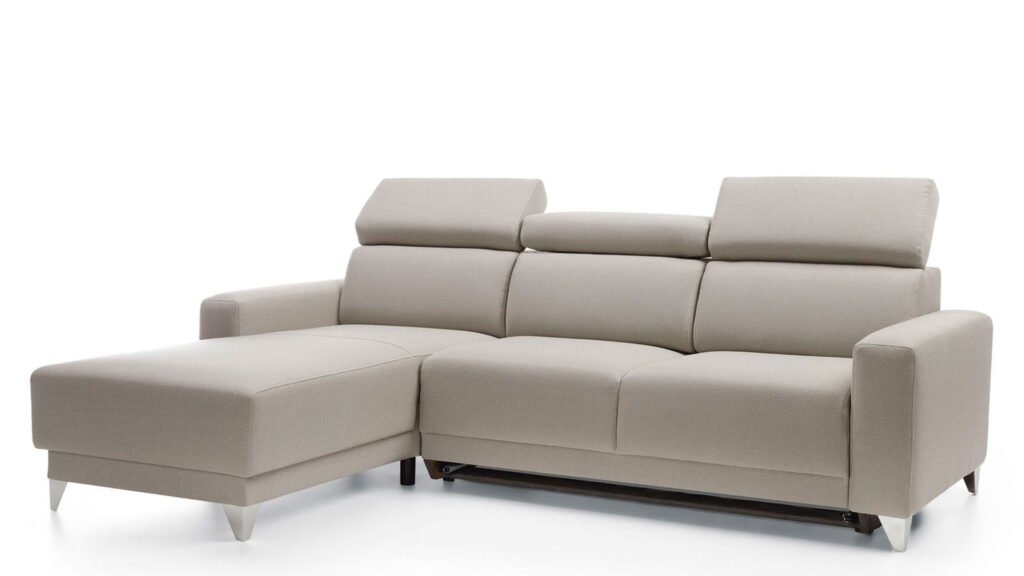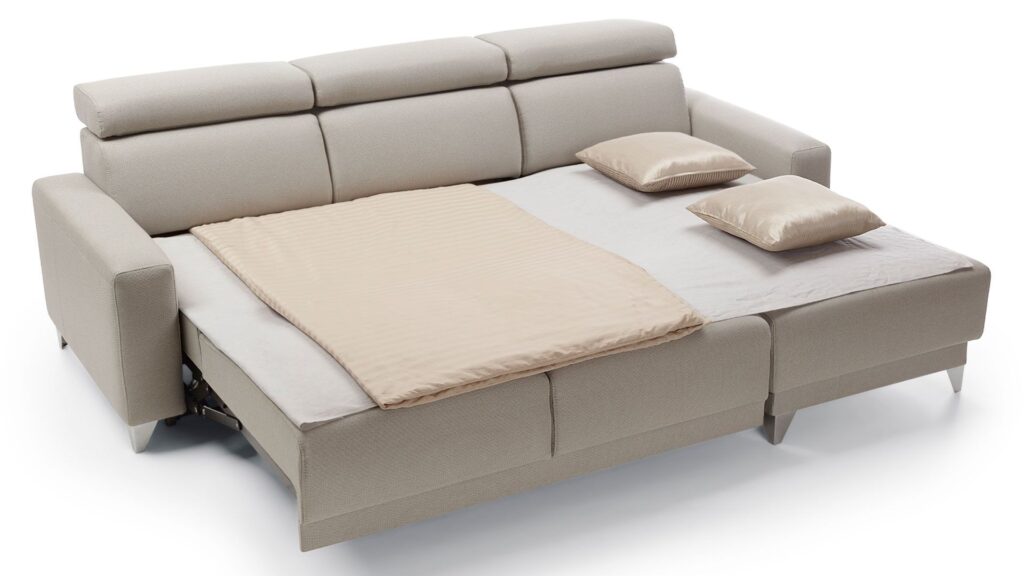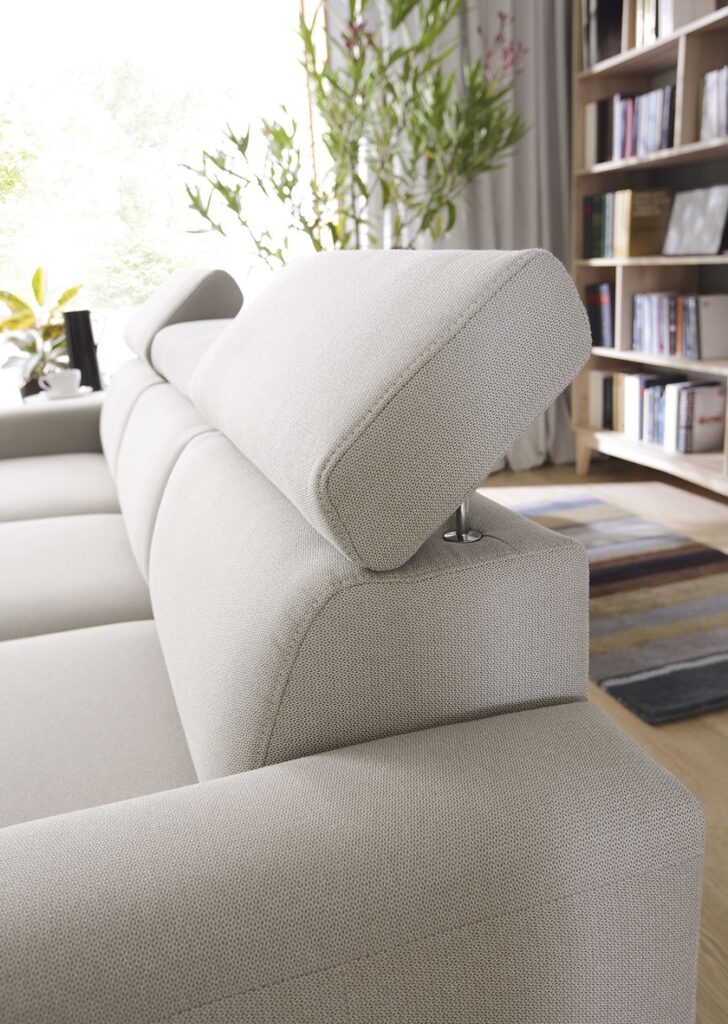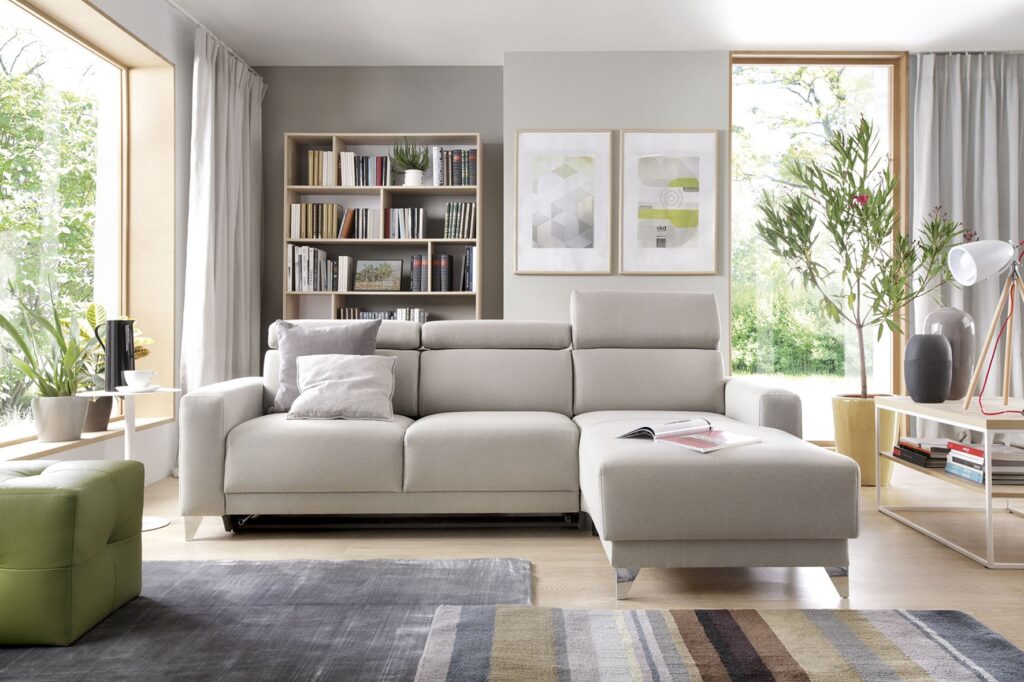 Functionality, comfort, aesthetics
When creating the Kelly collection, we assumed that it would become the soul of convenience and comfort for the whole family. Adjustable headrests increase the back cushion and give a rest to tired back.
Among the furniture from the Kelly collection, you will also find comfortable corner sofas with a sleeping function and large containers for bedding. Thanks to these possibilities, in a few moments you can turn the living room into a comfortable bedroom for your guests and you can easily throw on additional blankets.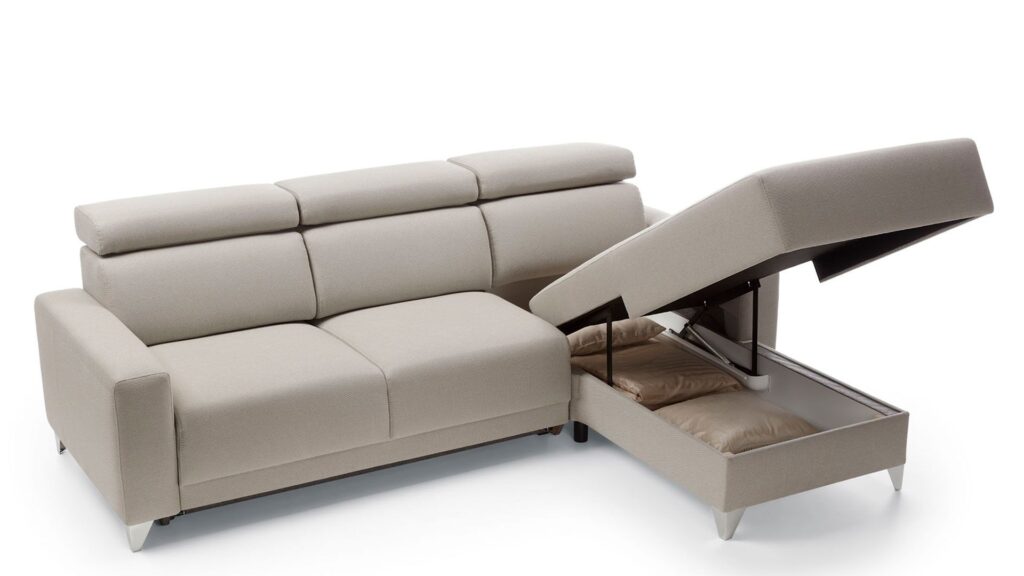 Mix and match the Kelly collection your own way
Kelly is a modular collection that you can arrange your way. Ready elements will allow you to build furniture of a desired size, adjusting it to your own needs. Among the available types of legs, you can choose those made of wood or metal of an original shape.
Kelly wraps you comfortably. Comfortable and soft seats will allow you to rest after a hard day, and adjustable headrests will give your back a break and your tired neck a relieve.