Podstawową ideą przyświecającą producentom tkanin obiciowych Carabu była czystość – zarówno ta dotycząca zewnętrznej warstwy materiału, jak i tego wszystkiego, co będzie się pod nim kryło. Mając tak określony cel, zrobili naprawdę wiele, aby go osiągnąć. Biorąc pod uwagę charakterystykę techniczną obić Carabu oraz technologie zastosowane w ich produkcji, efekt przekroczył oczekiwania.
Z tego poradnika dowiesz się:
jakie są najważniejsze cechy techniczne tkanin obiciowych Carabu,
co daje użycie technologii Aquaclean i Safe Front w produkcji tego materiału,
jak powinno wyglądać czyszczenie i konserwacja obić Carabu.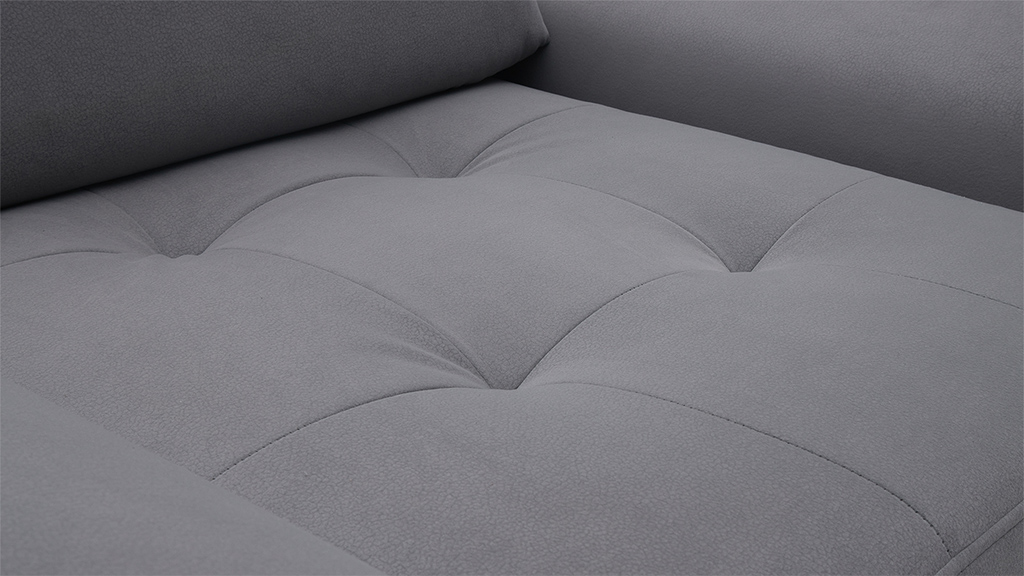 Cechy wyróżniające obicia Carabu. Jak wygląda charakterystyka techniczna tej tkaniny?
Zastanawiając się nad wyborem tkaniny obiciowej Carabu, koniecznie należy zapoznać się z jej charakterystyką techniczną. To z niej dowiadujemy się m.in. o jej:
składzie (50% poliester, 35% akryl, 15% poliamid),
odporności na drapanie,
odporności na rozciąganie,
odporności na pilling,
trwałości barwników (na tarcie oraz na światło).
Ze wszystkich opisujących ją cech na szczególną uwagę zasługuje właśnie odporność barwnika na tarcie oraz na światło, w obu przypadkach oceniana jako dobra. Jednak prawdziwe wrażenie robi dopiero rzut oka na charakterystykę opisującą odporność na tarcie, określaną na podstawie tzw. testu Martindale'a – odporność ta szacowana jest na aż 250 tys. cykli, co jest wartością naprawdę imponującą. Co oznacza ona dla użytkowników mebli wykończonych obiciami Carambu? Przede wszystkim jest dla nich jasnym sygnałem, że zjawisko naturalnego przecierania się materiału na skutek zwykłej eksploatacji mebla zostało w tym przypadku bardzo mocno spowolnione.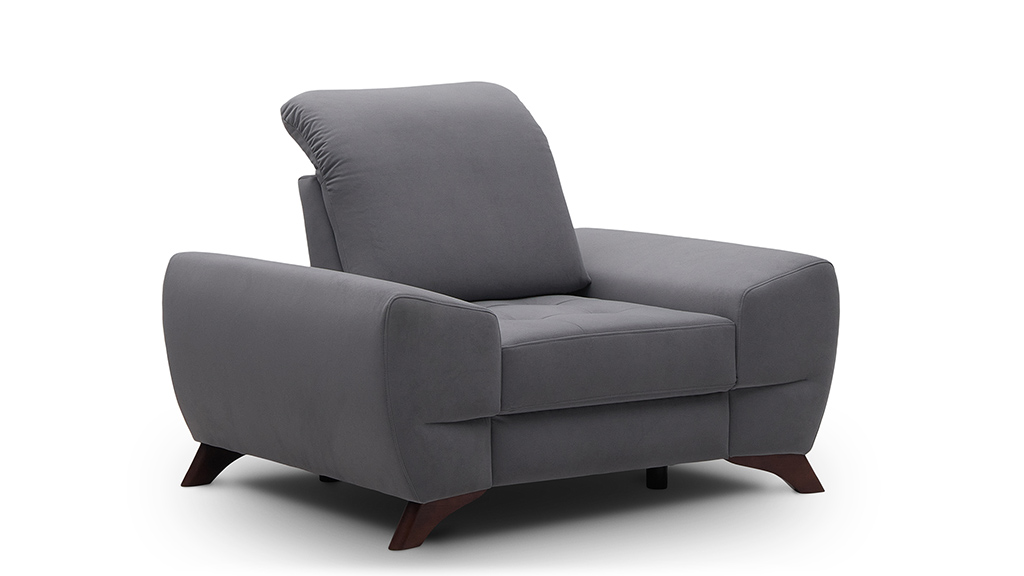 Technologie Aquaclean i Safe Front w tkaninach Carabu. Co materiał ten zyskał dzięki ich zastosowaniu?
W procesie produkcji tkanin obiciowych Carabu zastosowano dwie bardzo ciekawe technologie. Są nimi:
Technologia Aquaclean pozwala na łatwe i szybkie usuwania z materiału plam po winie, kawie, jedzeniu, a nawet po niektórych flamastrach bez konieczności prania całego obicia. Jest to ogromne ułatwienie, zwłaszcza w domu pełnym dzieci. Z kolei technologia Safe Front to kolejny sposób realizacji idei czystości, bowiem chroni ona przed wirusami osłonkowymi oraz bakteriami, zmniejszając ich aktywność po wniknięciu w tkaninę o ponad 91%. Safe Front to technologia pomocna również w walce z roztoczami, a więc zalecana dla alergików.
Konserwacja i czyszczenie tkanin obiciowych Carabu. Do jakich zasad należy się stosować?
Technologia Aquaclean sprawia, że wiele plam powstających na obiciach Carabu można usunąć z użyciem samej tylko wody. Aby zrobić to skutecznie, należy:
zebrać nadmiar plamiącej substancji z tkaniny,
zwilżyć plamę czystą wodą,
przetrzeć plamę miękką ściereczką za pomocą okrężnych ruchów.
Całą procedurę powtarzać należy aż do całkowitego usunięcia plamy. Zabrudzenia z płynów i olejów usuwamy podobnie, z tym że w pierwszej kolejności należy usunąć nadmiar plamiących płynów przy pomocy papierowego ręcznika.