Niewiele materiałów wykorzystywanych w branży meblarskiej ma równie ciekawą ofertę kolorystyczną, jak tkaniny obiciowe Sunny. Jednak szeroka paleta barw to nie jedyna ich zaleta. Sunny to bardzo udane połączenie funkcjonalności, trwałości i estetyki, z możliwym do wykorzystania efektem cieniowania. W jaki sposób efekt ten można wykorzystać? Co dokładnie warto wiedzieć o obiciach Sunny?
Z tego poradnika dowiesz się:
jakie cechy najlepiej charakteryzują tkaniny obiciowe Sunny,
czym jest cieniowanie tkanin i w jaki sposób można tę ich cechę wykorzystać.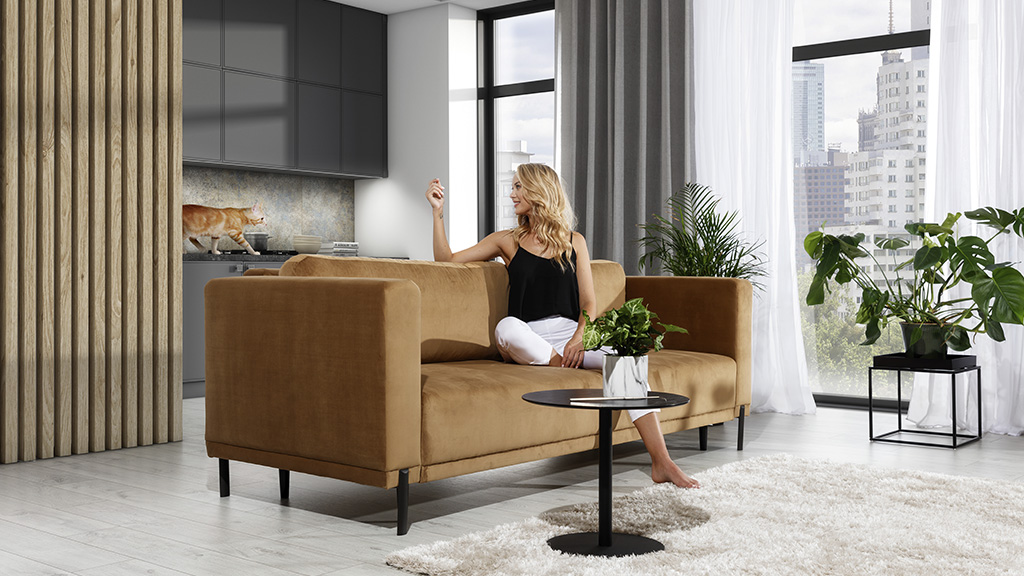 Cechy charakterystyczne tkanin obiciowych Sunny. Co wyróżnia je na tle pozostałych?
Materiały wykorzystywane w branży meblarskiej jako tkaniny obiciowe muszę posiadać pewien konkretny zespół cech, który predestynuje je do wykorzystania w roli tapicerki. Tkaniny Sunny są doskonałym przykładem tego, jakiego rodzaju powinny to być cechy i w jakim zestawianiu występować. Cechami tymi, w przypadku omawianego materiału, są:
wysoka odporność na ścieranie (60 tys. cykli),
odpowiednia gramatura (300 g/m² ± 5%),
skład (100% PES),
trudnopalność,
odporność na płyny (warstwa hydrofobowa pokrywająca pojedyncze włókna tkaniny Sunny powstrzymuje wszelkie płyny przed szybkim wsiąkaniem w głąb mebla),
odporność na zadrapania (oznaczenie PETPROOF informuje, że obicia Sunny są przyjazne właścicielom zwierzętom, a wiec wykazują zwiększoną odporność na zaciąganie nitek tkaniny przez zwierzęce pazurki).
Przy tym wszystkim obicia Sunny są gładkie, przyjemne w dotyku i zapewniają wysoki komfort użytkownikom wykończonych nimi mebli. I nie tylko mebli, gdyż tkaniny te bywają używane również jako element dekoracji co bardziej przemyślanych wnętrz.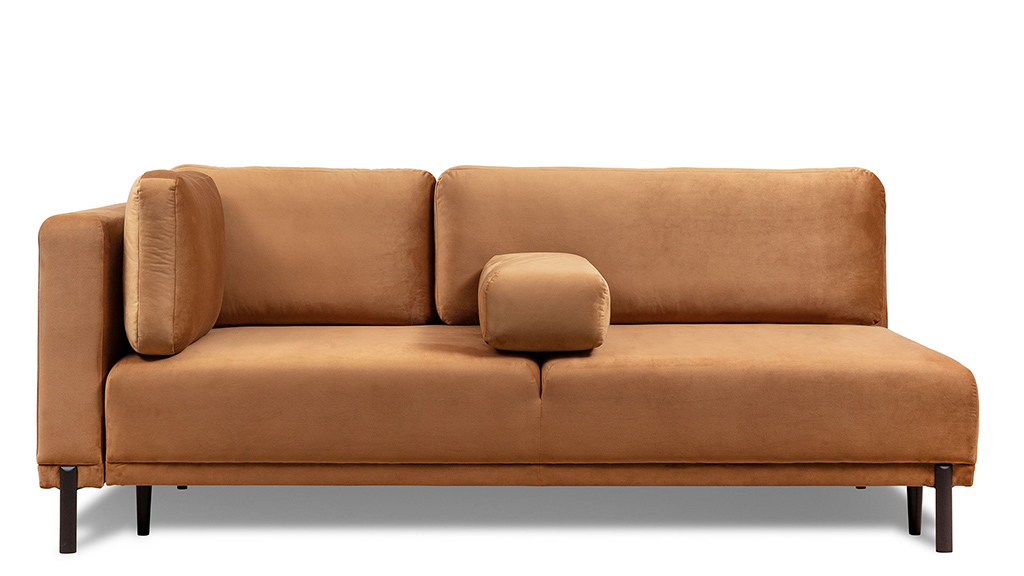 Tkaniny Sunny jako obicia cieniujące. W jaki sposób można tę ich cechę wykorzystać?
Osoby decydujące się na tkaniny obiciowe Sunny często informuje się o tym, iż są to tkaniny cieniujące. Co to oznacza? Cieniowanie tkanin oznacza, że dany materiał może przybierać różny odcień (cieniować), w zależności od szeregu zmiennych, takich jak chociażby kąt padania światła czy sposób ustawienia mebla. Cieniowanie jest więc efektem czysto optycznym, nie mającym nic wspólnego ze stanem, jakością czy stopniem zużycia materiału.
Ta cecha obić Sunny może w pierwszej chwili u części użytkowników wywołać pewne obawy, bo czy to cieniowanie nie wpłynie niekorzystnie na ogólny odbiór wnętrza? Czy nie zmieni to wyglądu mebla w sposób, który będzie można uznać za niekorzystny? Należy na to jednak spojrzeć, jako na przewagę pozwalającą wprowadzić do aranżacji coś nowego i nietypowego. Ta sama sofa z tym samym obiciem będzie się w tym samym salonie prezentować różnie, w zależności od pory dnia lub od miejsca, w którym zostanie ustawiona. Pozwala to wprowadzać drobne, ale widoczne zmiany w aranżacji bez konieczności wymiany tkaniny. Cieniowanie obić Sunny staje się w ten sposób kolejną zaletą, którą każda osoba ze zmysłem estetycznym i kreatywnym spojrzeniem jest w stanie wykorzystać.