Velvet, chenille and leather are just some of the types of fabrics available on the market. Their variety means that we do not always know what will suit us best. Picking soft or the color is important from the point of view of interior design, but the properties of a given fabric are equally important for our everyday comfort. Get to know the fabrics and choose one that suits your needs.
In the article you will learn:
which fabrics are the softest,
about the durability of patterned fabrics,
whether the natural leather is practical,
and what properties does the fabric have.
Fabrics with exceptional softness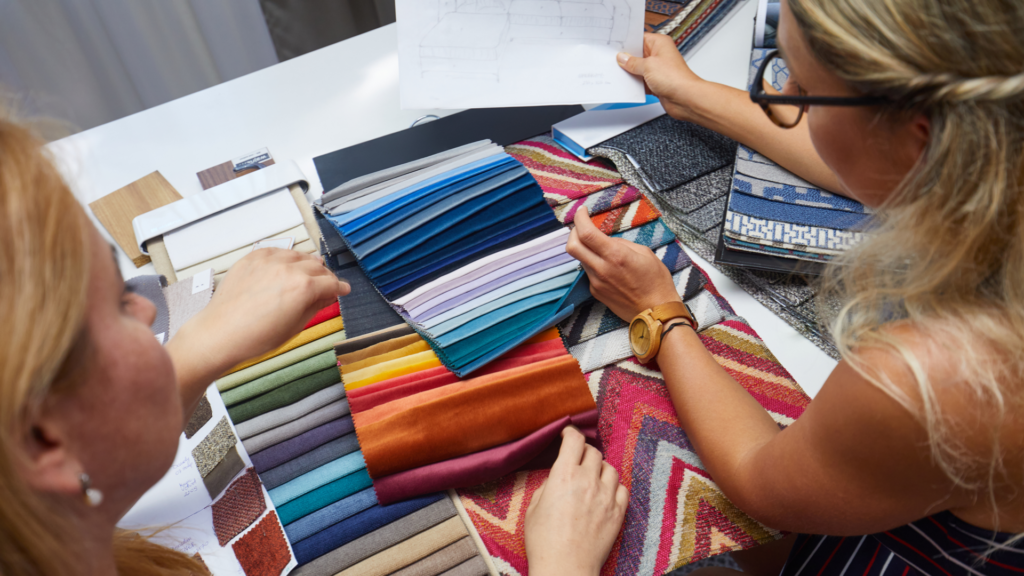 If you want to experience a bit of luxury, choose velvet – a solid fabric of the highest quality. This velvet stands-out with above-average elegance and durability. In addition, beautifully drapes on sofas, chairs and armchairs. You can choose velvet from the Zoya collection, which has a soft and shiny appearance and great functionality.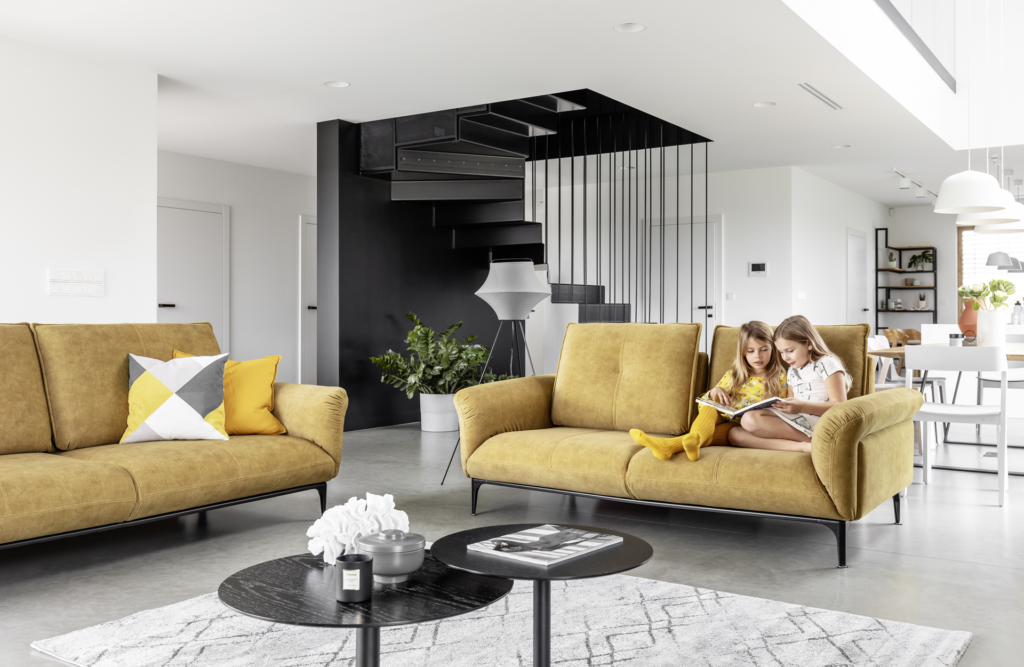 Equally soft is the chenille fabric. It is fuzzy, thick and thick fabric with an uneven surface, which beautifully exposes the furniture and emphasizes the play of light. It is durable therefore it is eagerly used as upholstery for leisure furniture. An example is the Rene fabric, which is perfect for furniture in sunny rooms. It is highly resistant to fading, made in Magic Home technology, so it will be perfect for homes with small children or pets.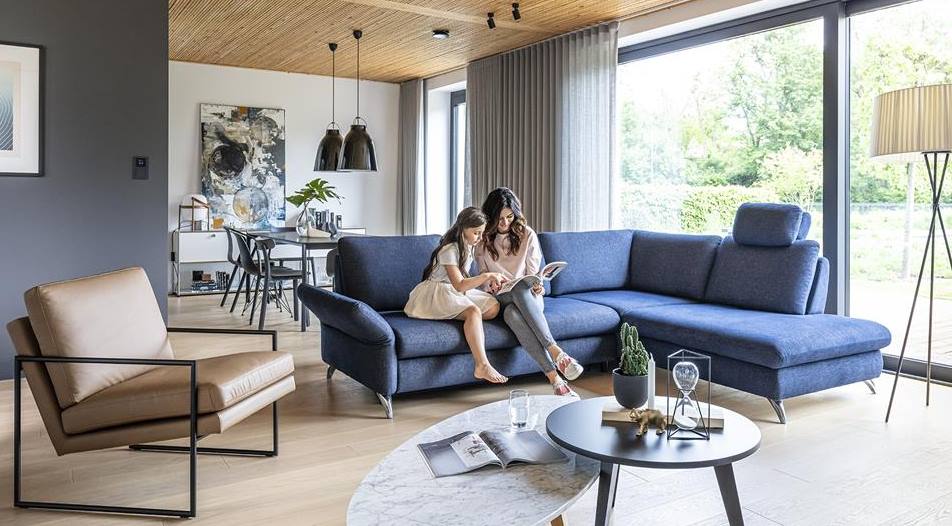 Flock is a fabric that in its softness is very similar to velvet, but unlike velvet, it is not woven. Flock fabrics are extremely resistant to abrasion or stretching, all thanks to the durable microfibers with which the fabric is covered. Shading of the flock fabric is its natural feature.
Traditional Wooven fabrics
Wooven fabrics are fabrics that were known centuries ago, and they also gave rise to weaving. They are characterized by a distinct weave and extreme durabily. Due to their resistance to pilling, they do not lose their charm for many years. Persempra is a fabric that you will recognize for its interesting design and extraordinary resistance to friction, pilling and fading.
Bouclé is a timeless fabric made of original looped yarn. Resistance to sunlight means that it will keep its color for many years. It is not susceptible to tearing and streching making it a great choice for demanding users.
It is impossible to ignore the jacquard fabric. Made of durable material resistant to temperature and creases, it is a perfect upholstery of furniture used for rest. Thanks to the possibility of weaving multi-colored threads, it is an ideal decorative material for armchairs or pillows. It is characterized by a very high resistance to pilling, which keeps its shine for a long time.
Practical and timeless natural leather
Natural leathers are high-quality fabrics that, with proper care, will retain their charm for many years. This material is flexible and durable therefore it is a valuable raw material from the nature. It perfectly adapts to the conditions in the interior and usually well adjusts to the room temperature. The sofa may seem cool at first, but after a while it will adjust to your body. Is your living room filled with light most of the day? Choose the DSH leather model that is resistant to sunlight.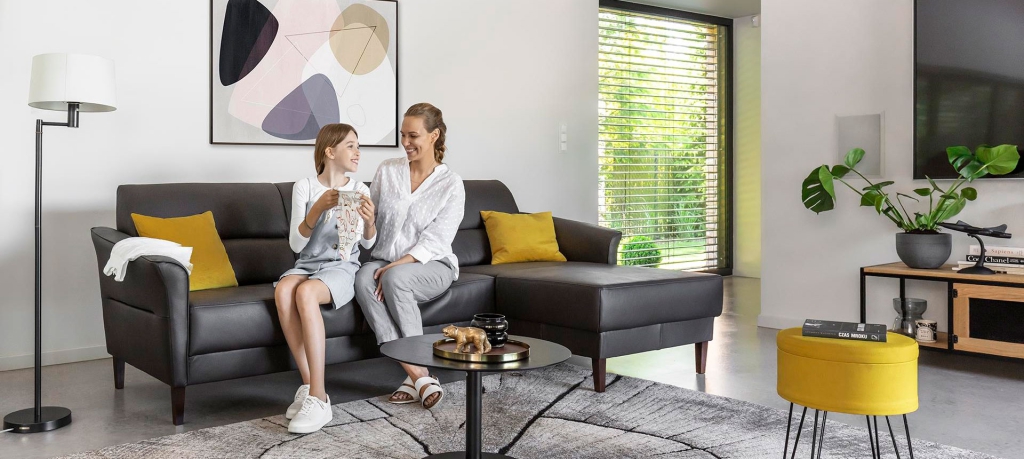 Pet friendly fabrics
Are you a pet owner? Choose animal-friendly fabrics that are more resistant to scratching and thread stretching. Cat's claws or dog plays will not . In addition, these types of materials often have, for the most part, water-repellent properties that are resistant to water. The pet friendly fabrics include Venus Velvet, which has all the above-mentioned features.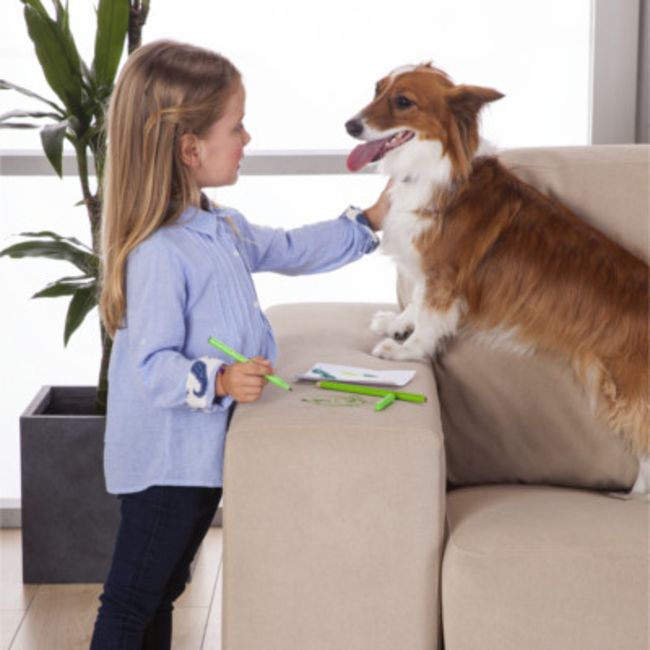 Easy-cleaning fabrics
Furniture pieces that are not troublesome are the one that can be cleaned quickly and easily. Materials that are easy to clean with a cloth soaked in water are the dream of every parent and pet owner. Chenille fabrics, such as Flash or Rene, have a stain-resistant and hydrophobic coating. They do not absorb water, so most of the liquids will remain on their surface. For more stubborn stains, forget about special detergents, in this case ordinary natural soft soap foam is enough.
The AquaClean technology found in some fabrics is also an ally in the fight against the stains. In the case of individual stains, it guarantees the possibility of their easy removal without the need to wash the entire fabric. Regular vacuuming is enough to maintain proper cleanliness. Dry cleaning or special detergents are only recommended occasionally. Jacquard in the Keops fabric is distinguished not only by an interesting design, but also by the use of this technology.
Easy-to-clean recycled fabric
If you are interested in ecology, get your sofa or armchair upholstered in a recycled fabric. Thanks to recycling and the use of modern technologies, these types of fabrics will decorate your furniture for many years. However, these are not their only properties, woven fabrics – such as Grace – are also easy to clean, so you can quickly remove coffee or food stains. However, it is worth remembering to clean it gently so as not to damage the fibers. Do not use sharp brushes for this purpose, use soft sponges or cloths soaked in soapy water.
Flameproof fabrics
Safe and life-saving solutions are also important for the demanding space. If you do not want an accidental ignition to destroy your furniture, for example, caused by cigarettes, choose flame-retardant fabrics. These types of fabrics have charm and elegance. An example of this fabric is the bouclé Dolce made of durable materials that do not require advanced cleaning processes. Regular vacuuming and occasional cleaning with an appropriate care cosmetic is enough for a piece of furniture made of this fabric to serve you for many years.
Another flameproof material is SKT leather. It is made in modern technology and does not contain harmful substances. Fire resistance is guaranteed by the FIRE SAFETY certificate.
Allergy friendly Fabrics
Coverings suitable for people with allergies should be free of harmful substances. Allergy-friendly fabrics are characterized by the qualities that prevent dust particles and other allergens absorption. Such fabrics include, among others, Mystic and Spirit, which besides the mentioned properties are easy to clean thanks to the AquaClean technology.
Choose a fabric perfectly suited to your interior. Choose the one that fully meets the needs that your desire for.