Miękka tkanina Zoya o ciekawej strukturze wyróżnia się nie tylko walorami estetycznymi, lecz także wyjątkową funkcjonalnością, którą docenili eksperci. Wybierz kolekcjęZoya i ciesz się podwyższoną odpornością na plamy oraz zadrapania zwierzęcymi pazurkami.
Z tego artykułu dowiesz się:
jaka jest tkanina Zoya i za co została nagrodzona Złotym Medalem,
dlaczego tkanina jest tak funkcjonalna i przyjazna zwierzętom,
w jakich aranżacjach sprawdza się materiał.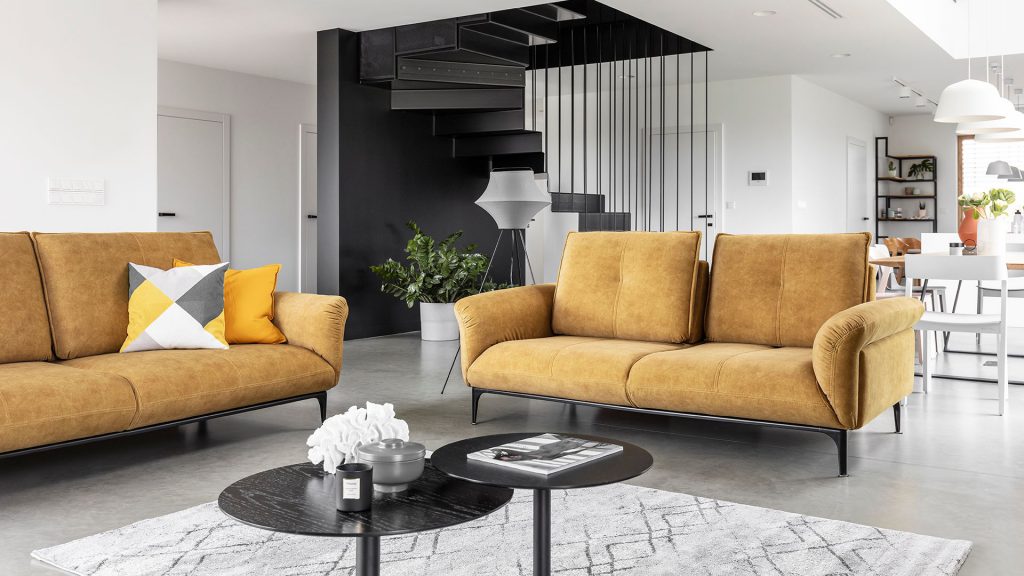 Jaka jest tkanina Zoya i za co została nagrodzona Złotym Medalem?
Zoya to dzianina, która stanowi udaną fuzję dobrego stylu z wysoką funkcjonalnością. Występuje w atrakcyjnych odcieniach – stonowanych szarościach, jak również zieleni, granacie. Kolory nie są jednorodne – zostały wzbogacone subtelnym efektem vintage, który dodaje im charakteru. Materiał jest nie tylko piękny, lecz także bardzo delikatny i przyjemny w dotyku. Przekonasz się, że relaks w miękkim fotelu wykończonym tkaniną Zoya to kwintesencja relaksu.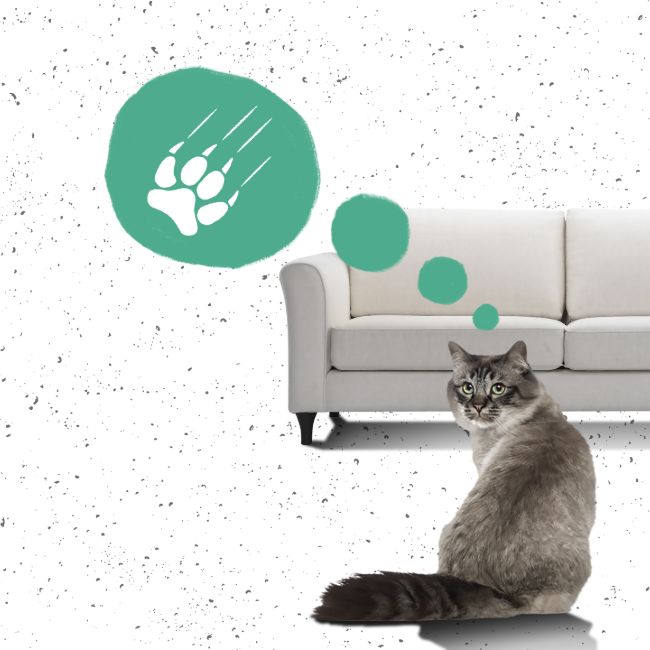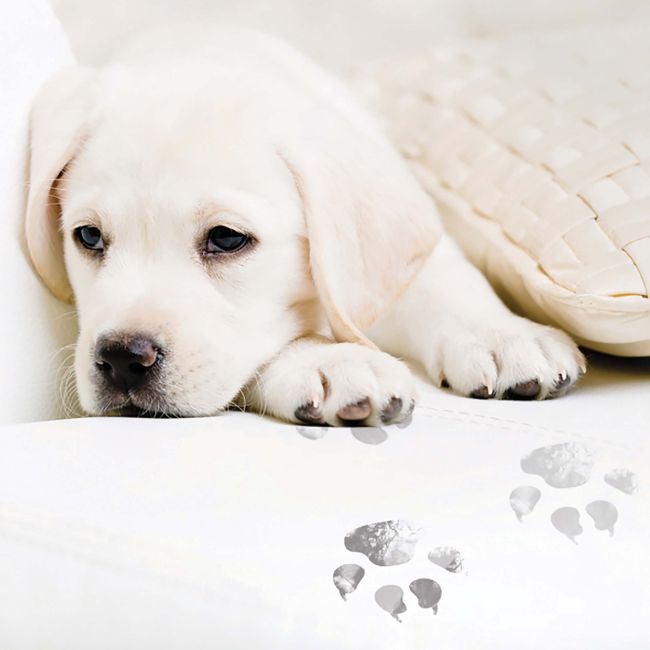 Materiał został stworzony z myślą o stylowych mieszkaniach, a także rodzinach, w których ciągle coś się dzieje. Stąd jego odporność na zabrudzenia, łatwość czyszczenia oraz wysoka wytrzymałość materiału w kontakcie z pazurami zwierząt domowych. Zoya jest materiałem idealnym dla właścicieli psów i kotów.
Kolekcja Zoya została nagrodzona prestiżowym Złotym Medalem podczas Targów Home Decor 2020 – za funkcjonalność, innowacyjność oraz dobry design. Doceniają ją więc nie tylko zadowoleni klienci, lecz także specjaliści w branży.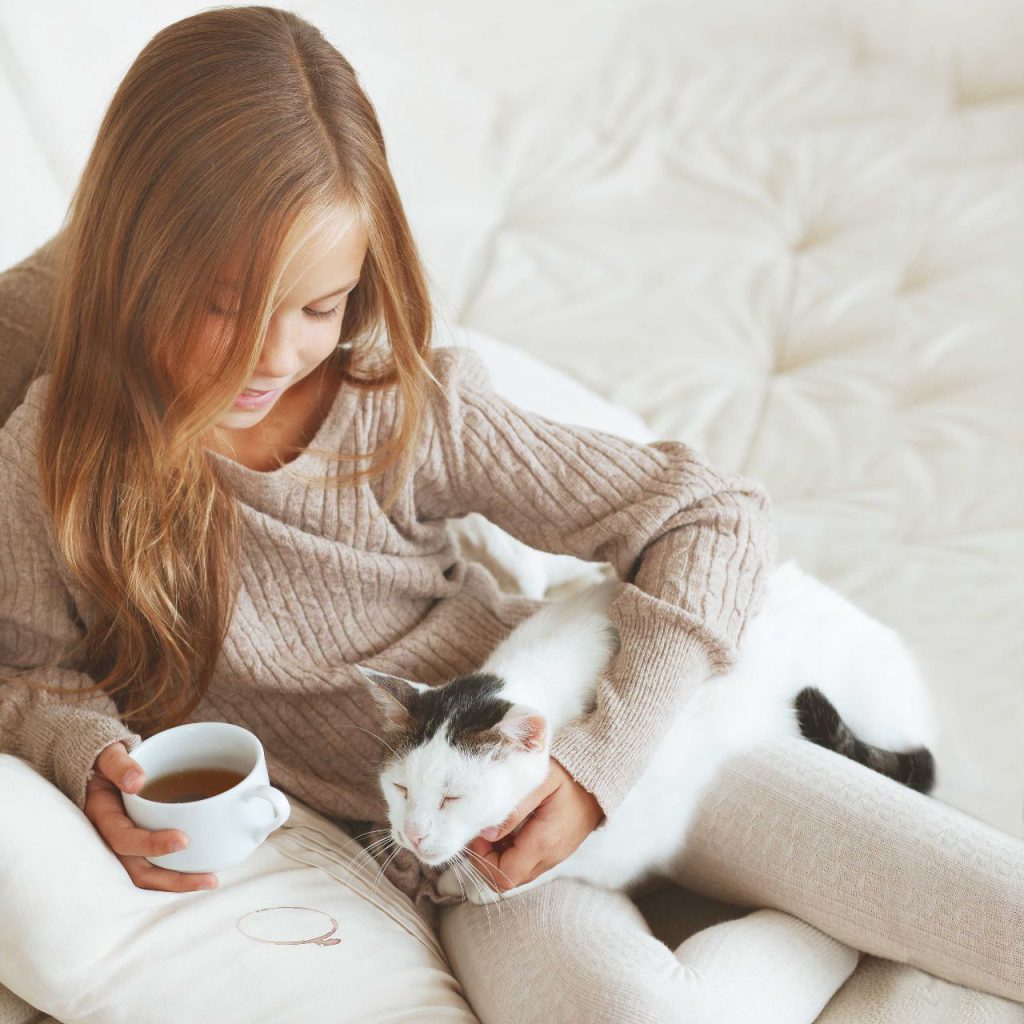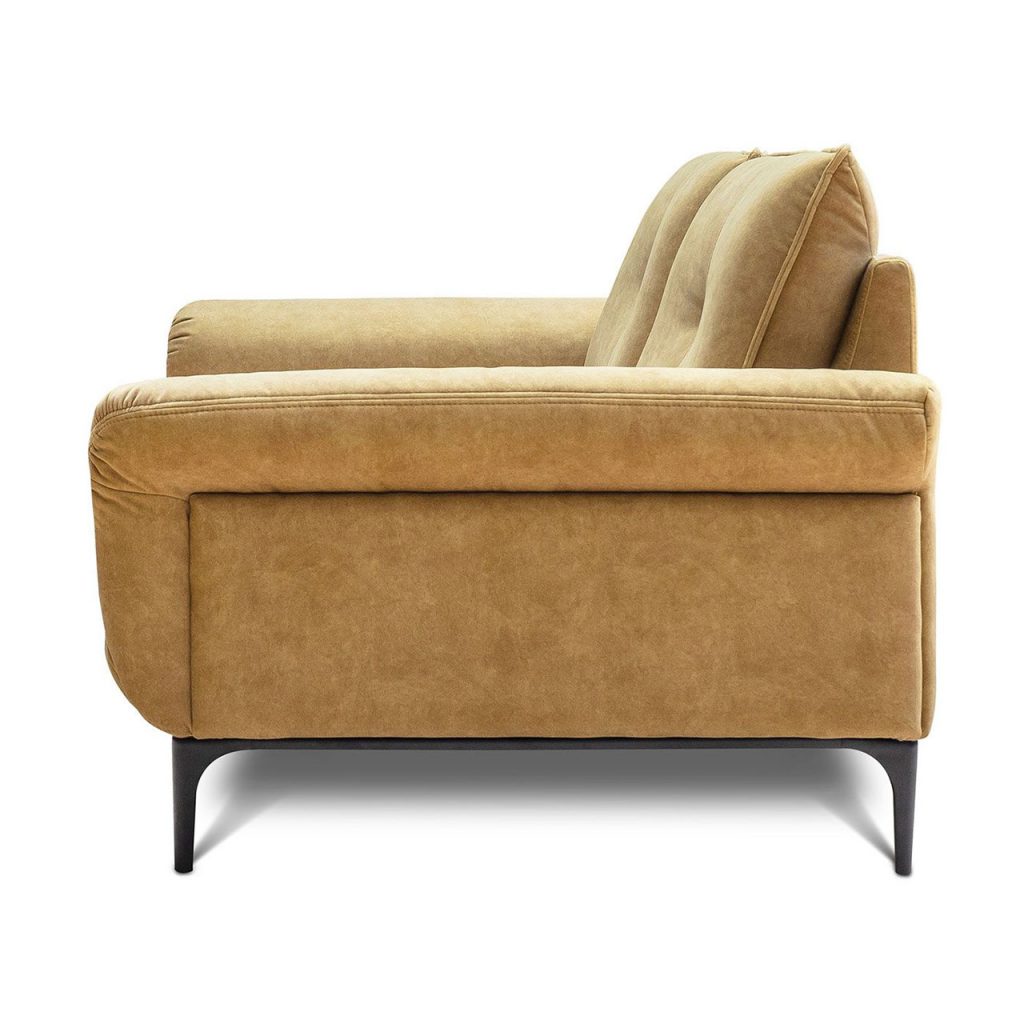 Dlaczego tkanina jest tak funkcjonalna i przyjazna zwierzętom?
Za wysoką funkcjonalnością materiału stoi technologia Magic Home. Zoya należy do grupy tkanin łatwoczyszczących, powleczonych specjalnymi molekułami, które blokują wchłanianie zabrudzeń przez włókna. Plamy można szybko i sprawnie wyczyścić za pomocą zwykłej wody. Nie musisz się martwić o estetykę obicia swojej ulubionej sofy. Nawet trudne plamy z ketchupu, kawy i innych mocno barwiących produktów zejdą z materiału bez problemu. To dobra wiadomość – szczególnie jeśli masz małe dzieci i wiesz, że ślady brudnych rączek prędzej czy później znajdą się na tapicerce.
Zoya jest tkaniną typu "pet friendly", a więc szczególnie polecaną właścicielom czworonogów. Wyróżnia się wzmocnioną strukturą i potwierdzoną specjalistycznymi testami odpornością na zadrapania i zaciągnięcia nitek. Przekonasz się, że w kontakcie z pazurami Twojego psa lub kota tkanina ze znakiem Petproof wyjdzie bez szwanku.
Dodatkowo materiał jest trudnopalny – nie zajmuje się ogniem od tlącego się papierosa. Wybierając ją, znacząco zmniejszasz ryzyko zajęcia mieszkania ogniem w wyniku jednej z najczęstszych przyczyn pożarów.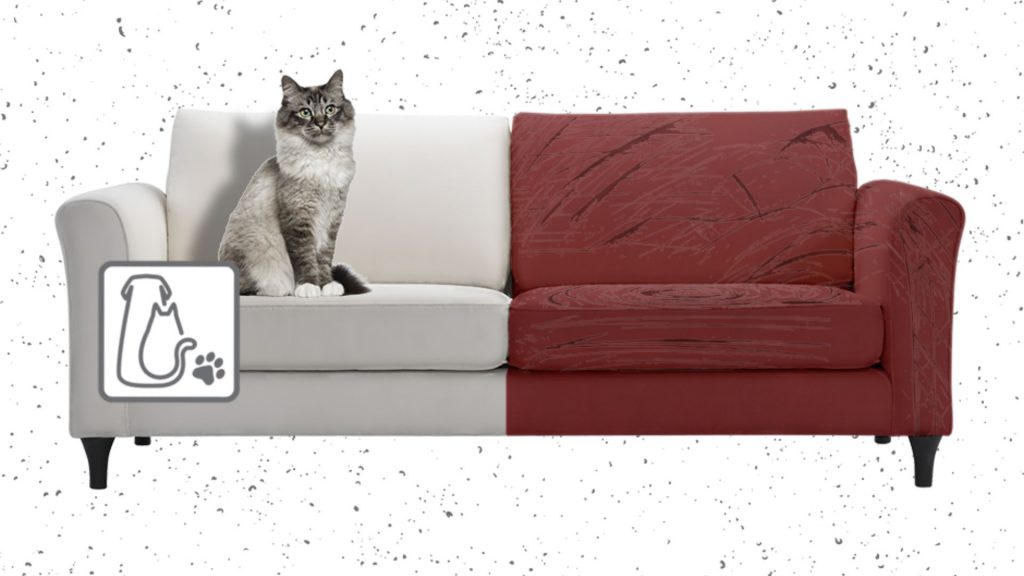 Aranżacje z wykorzystaniem materiału Zoya
Zoya to przede wszystkim dobry pomysł na wykończenie sofy lub narożnika w salonie, który jest centrum życia rodzinnego i towarzyskiego. Dzięki zwiększonej odporności na plamy z mebla mogą swobodnie korzystać małe dzieci. Odporność na zadrapania zachęca do relaksu wspólnie z pupilami.
Możesz stworzyć aranżację z narożnikiem skonstruowanym z mebli modułowych. Wybierz segmenty i zestaw je w funkcjonalną całość, dbając o potrzeby wszystkich domowników. Pomogą w tym regulowane zagłówki, szezlongi i pojemniki. Zadbaj o wykończenie narożnika tkaniną Zoya w uniwersalnym odcieniu szarości lub głębokim fiolecie dla spektakularnego efektu.
Wybierz tkaninę Zoya i zobacz sam, za co docenili ją eksperci podczas Targów Home Decor.