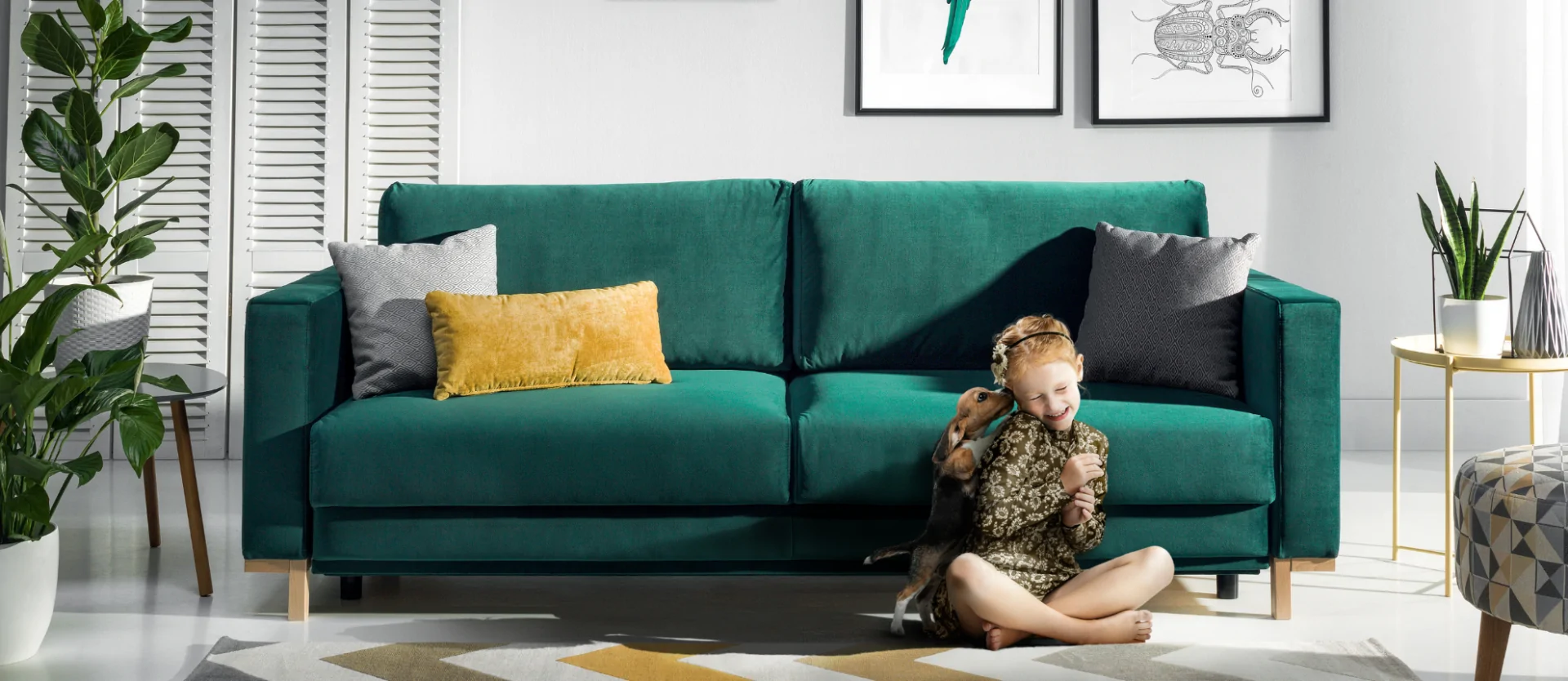 Accessories are an important part of our offer. Matched to the individual pieces of furniture, they create a unique design. Remember that by using add-ons, you will not only build your own unique furniture piece, but also quickly modify its appearance if necessary.
Among our offerings you will find decorative and lumbar pillows. Made of carefully selected fabrics, finished with decorative trimmings or ruffles, they can complement any collection. Most of them are available in all fabrics that we offer, so you can perfectly match them with other furniture. Among the materials, you will certainly find the ones that meet your requirements when it comes to pilling, damaging and cleaning requirements.
Among the accessories you can find real gems that will make life easier and improve the comfort of using our furniture. Of course, we are talking about headrests. Undoubtedly, they increase the space for rest, bring relief to tired back and relieve the neck. In addition, they can transform a place of relaxation into a comfortable workspace in few moments. The headrests are tailored to specific collections that can be enlarge in any way.
What would a perfect bed be without a suitable bed frame? Our offer includes 32, 50 and 52-slats frames that can be adapted to beds with and without a container.
Remember that the easiest way to change the atmosphere in your home is with accessories and additions. Sometimes a different color or shape of the pillow is enough, other times the headrest is replaced. This can be a small change and the effect can be stunning. Check this tab often, because we add new items to it regularly and they are often a real gems.