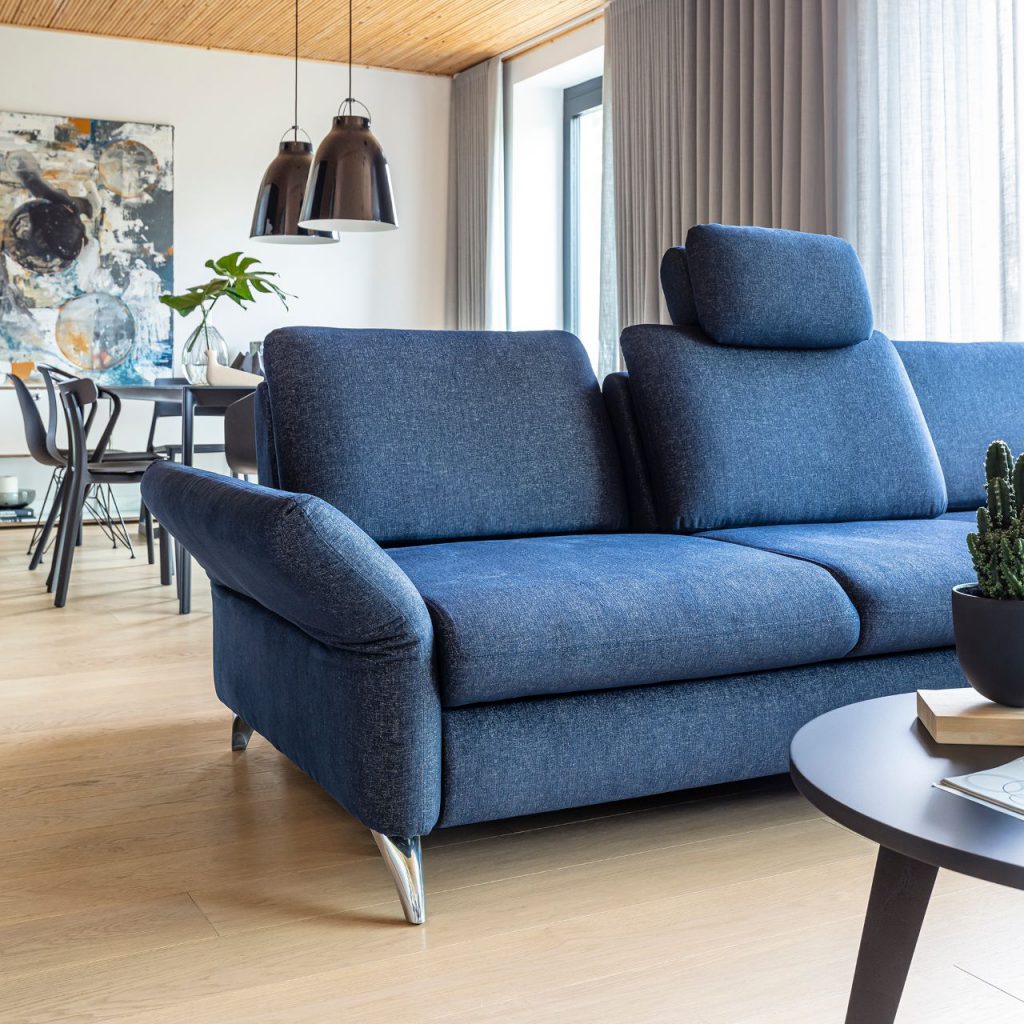 Tkanina szenilowa Rene jest miękka w dotyku, stylowa i odporna na działanie czynników zewnętrznych. Wykonana w technologii Magic Home zyskuje dodatkowe walory. Wybierz ją, jeśli szukasz estetycznego materiału o podwyższonej odporności na plamy i wnikanie płynów.
Z tego artykułu dowiesz się:
czym wyróżnia się stylowa tkanina Rene,
w jakich aranżacjach sprawdzi się obicie Rene,
jak prawidłowo czyścić materiał.
Czym wyróżnia się stylowa tkanina Rene?
Rene to tkanina szenilowa, która powstała z myślą o miłośnikach dobrego stylu i funkcjonalności. Materiał jest przyjemny w dotyku i sprzyja relaksowi na fotelu bądź sofie. Tkanina z poliestrowej przędzy wyróżnia się przede wszystkim wytrzymałością. Odporność na przecieranie została potwierdzona testem Martindale'a. Materiałowi przyznano także wysoką klasę odporności na mechacenie (tzw. pilling) oraz blaknięcie kolorów pod wpływem światła słonecznego.
O korzystnych właściwościach użytkowych decydują również takie parametry jak plamoodporność i hydrofobowość. Tkanina Rene należy do grupy materiałów opracowanych w technologii Magic Home. Włókna zostały powleczone hydrofobową powłoką (water repelent), która w znacznym stopniu zapobiega wchłanianiu wody przez tkaninę. Jeśli rozleje się sok, kropelki pozostaną na powierzchni obicia, a Ty będziesz mógł łatwo odsączyć je papierowym ręcznikiem. Tkanina została stworzona z myślą o łatwym czyszczeniu. Specjalne molekuły chronią materiał przed trwałym wnikaniem zabrudzeń, a w efekcie także przed powstawaniem trudnych do usunięcia plam.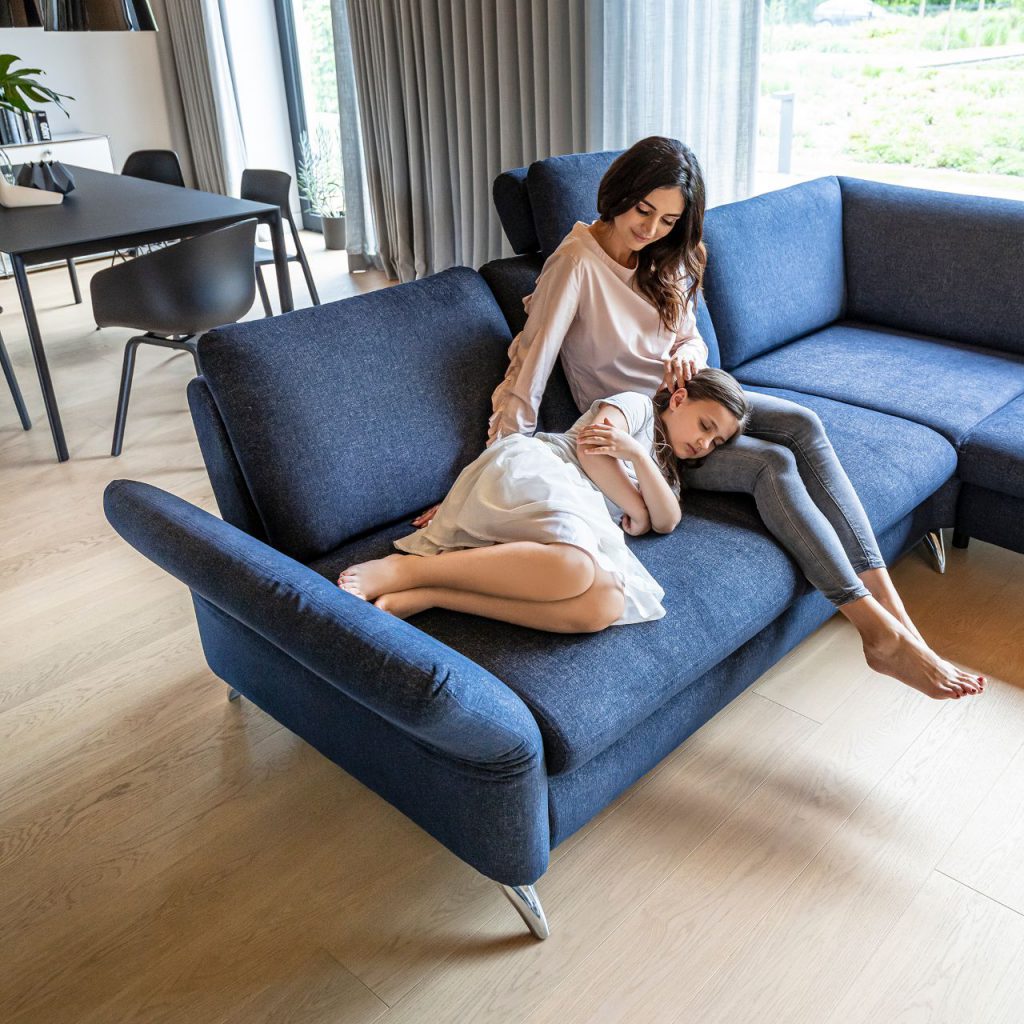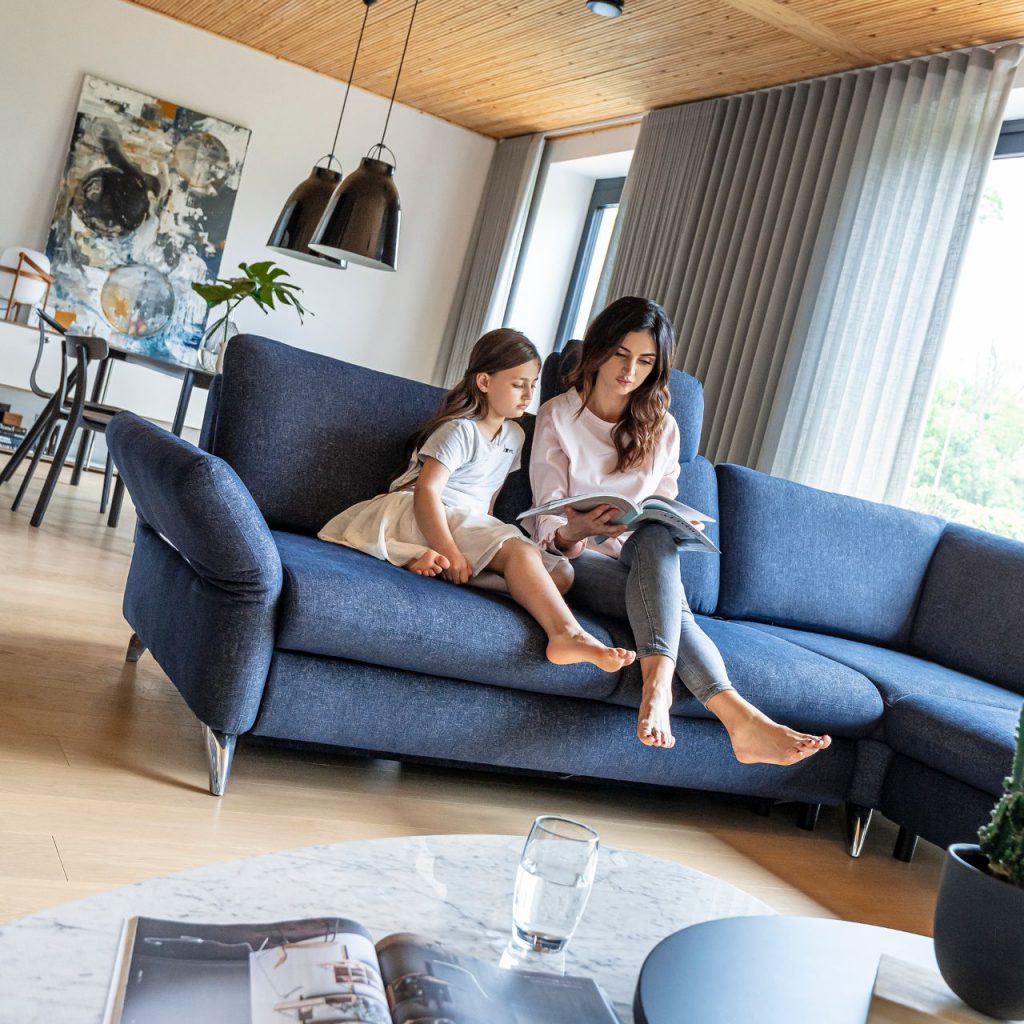 W jakich aranżacjach sprawdzi się obicie Rene?
Materiał powstał z kontrastowej przędzy, zyskując niespotykaną kolorystykę. Do wyboru masz wiele barw, które umożliwiają tworzenie ciekawych aranżacji. Ustaw w swoim salonie sofę z obiciem w wybranym odcieniu szarości, by stworzyć spokojne wnętrze sprzyjające relaksowi. Taki mebel sprawdzi się w stylu skandynawskim, klasycznym, industrialnym lub inspirowanym naturą.
Za pomocą kolekcji Rene w takich kolorach jak róż, fiolet lub zieleń zyskasz całkowicie odmienne oblicze pokoju. Każda z tych barw w połączeniu z miękkością tkaniny to propozycja pełna dobrego smaku i elegancji. Opcja łatwego czyszczenia plam za pomocą wody i hydrofobowość to dodatkowe zalety, dzięki którym zyskujesz tkaninę o wysokiej funkcjonalności.
Jak prawidłowo czyścić materiał?
Dzięki utrudnionemu wchłanianiu cieczy i funkcji łatwego czyszczenia, przypadkowo rozlaną kawę czy sos usuniesz za pomocą czystej wody. Wystarczy, że delikatnie zbierzesz resztki jedzenia za pomocą papierowego ręcznika, a następnie zwilżysz poplamione miejsce wodą. Jeszcze tylko kilka okrężnych ruchów szmatką i po plamie nie ma śladu. Wyjątkowo uporczywe zabrudzenia usuniesz za pomocą piany z neutralnego mydła lub alkoholu etylowego.
Wybierz przyjemny w dotyku materiał szenilowy Rene i postaw na komfort, nie rezygnując z funkcjonalności.